Fusion Packaging debuts new sensory applicators
The airless applicators have unique features depending on function
Fusion Packaging introduced three new piston-driven applicators to the market: The Curved Tipped Airless, Single Rollerball Airless, and Dual Rollerball Airless. Fusion developed these new products to improve the traditional method of applying skincare products with the fingers, and replaced this method with a gentler and more efficient application package. The applicators can be customized with a wide range of decoration techniques.
The Rollerball Airless is the first stacked airless double rollerball for skincare application. It has a slightly curved profile along with two cooling stainless steel spheres that promote circulation and also provide de-puffing benefits.
The Single Rollerball Airless has an angled applicator and a plush TPE ring that allows the user to mold the ingredients to the shape of the eye and lip, allowing for maximum absorption of the ingredients.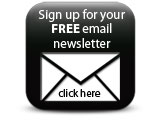 The Curved Tip Airless applicator fluorescent features an ergonomic design and a dual-resin tip. The applicator combines these features with a single-wall polypropylene bottle, collar, overcap and applicator along with a nonporous thermoplastic elastomer (TPE) that provides for a non-binding, non-stick application.
Companies