Fusion Packaging debuts Shine FX Tubes
Fusion Packaging has unveiled its new series of Shine FX Tubes.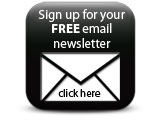 The multi-layered laminate tubes feature a high-shine metallic effect and are able to be decorated in a variety of ways. The Shine FX collection features tubes from the company's pre-existing offerings including Needle Nose, Flat Oval, Screw Cap and Flip Top Standard Tubes and Direct Effect Applicators. The tubes are available in six different diameter styles – 19mm, 22mm, 35mm, 40mm and 50mm.
Companies