Fusion Packaging celebrates its ten year corporate anniversary
The global leader in the design, engineering, manufacturing and distribution of luxury packaging for the beauty industry has reached a milestone
The cosmetics industry is predicted to grow to a $28.2bn market by 2018
The global cosmetics packaging market is expected to reach $25.23bn in 2014
As anti-ageing and other treatment products grow in popularity, the intensive formulas now require equally progressive packaging
Fusion Packaging, headquartered in Dallas, Texas, is celebrating its ten year anniversary as a global leader in the design, engineering, manufacturing and distribution of luxury packaging for the beauty industry.
Co-founders Derek Harvey and Jonathan Gross began their partnership as Sigma Chi fraternity brothers at the University of Arizona. With long-term goals of owning and operating their own business, Harvey and Gross combined their talents to found Fusion Packaging in July 2004. Today, Harvey heads Fusion's Marketing and Sales teams, while Gross oversees Operations for the company's design, engineering and manufacturing divisions.
"When we founded Fusion ten years ago working out of Jon's garage, we had a clear vision for a company that attracted the best talent in the industry built on a platform of faultless engineering, design innovation, and passion for bringing the highest quality products to market," said Harvey, Co-CEO. "Celebrating our tenth anniversary is a tremendous milestone for Fusion, and we look forward to continuing our unrelenting pursuit of perfection."
Fusion established its name by specialising in airless packaging, a non-pressurised type of product dispensing that uses a mechanical pump in an air-tight container for consistent dosing. Airless packages do not allow outside air back into the package, thereby protecting and preserving the formula within. Harvey and Gross are constantly looking at new ways to provide superior product evacuation and preservation as more intensive anti-ageing formulas hit the market.
"The fact that we are vertically integrated gives us an edge, and we have the ability to control the entire process from design to distribution," noted Gross, Co-CEO. "There are thousands of components that go into creating our packages, and each has to meet our high standard for perfection. Our engineering has to be flawless so that we are not just providing packaging solutions, but also helping to define trends for the industry as a whole." Fusion's operational structure and agility has made the company a key challenger and innovation driver in the beauty packaging world.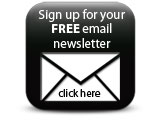 Over the past decade, the company has seen double-digit growth stemming from successful partnerships with some of the leading beauty brands across the globe, including Mary Kay, Elizabeth Arden, Avon, Urban Decay and Arbonne.
Companies