Fushi joins beauty brands in battle against Covid-19
The sustainable brand has switched production to launch its first-ever hand sanitiser spray
Ayurvedic-inspired beauty brand Fushi has introduced its first-ever hand spray as more beauty brands turn their production lines to tackling the spread of Covid-19.
Stay Safe Herbal Hand Sanitiser Spray (£9) is formulated from 60% alcohol to make it more gentle on hands, while rosemary, thyme and sage have been added for their claimed anti-inflammatory and antibacterial properties.
The neem herb, from a tree in the mahogany family, has also been harnessed, and is said to provide antiviral benefits and high vitamin E content.
The Acton-based brand, London, UK, will donate one spray with every purchase to Ealing Council, for its most vulnerable residents, and Shelter Project Hounslow, which helps care for homeless locals.
In addition, Fushi is offering NHS workers 20% off all its products.
The new hand spray is available to shop via fushi.co.uk.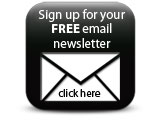 Companies