Fuaraìn harnesses water from Scotland's ancient spring for new cream
Formulated with the help of Boots' former Senior Brand Manager, the product's formula is said to be rich and hydrating
Inspired by the Scots' Gaelic for the word 'spring', Fuaraìn's new Super Active Moisture Cream (£48) is said to be a rich and hydrating formula.
Developed in partnership with Sarah Clark-Martin, formerly Boots' Senior Brand Manager, the product combines hydrophilic ingredients to support good skin condition.
Fusing the benefits of Deeside Mineral Water, sourced from Scotland's ancient spring at Pannanich Hill, and natural botanical actives, including heather and horsetail, the product is designed to increase cell hydration and possesses anti-inflammatory, and antioxidant properties.
"Over the years, so many people have told us that Deeside Mineral Water has made a positive difference to their skin and health and we've proven how beneficial it is for skin condition," said Martin Simpson, Fuaraìn's Managing Director.
"That made us want to develop a truly effective, natural skin care range with our spring water as the active ingredient and so, Fuaraìn was born."
Meanwhile, speaking about the aquatic advantages, Clark-Martin added: "The skin care benefits of the water are unparalleled and unlike anything I've ever seen before.
"We've taken over 250 years of anecdotal evidence, backed up by clinical proof and formulated it into skin care in a unique and interesting way."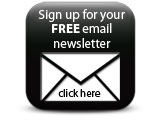 The product is available to purchase via fuarainskincare.com.
Companies