Freshly Cosmetics opens first-ever international store in London's Carnaby Street
Shoppers will be able to browse the Spanish beauty brand's full range of sustainable, cruelty-free and vegan-friendly skin care, hair care, make-up and more
Sustainable beauty brand Freshly Cosmetics is opening its first-ever retail destination outside of its native Spain in the heart of London's bustling Carnaby Street, UK.
Set to welcome shoppers on 19 November, Freshly's international bricks-and-mortar debut aims to be a celebration of its commitment to sustainability, showcasing plants, eco-friendly and recycled materials as well as the curved décor that is a signature of its existing stores in Barcelona, Madrid and Valencia and said to represent Freshly's status as a 'cornerless' brand.
Upon entering the brightly-lit, open-plan store, shoppers will be able to browse the brand's full range of plant-based beauty offerings including make-up, skin care, body care and hair care, as well its collection of accessories for kids and pets.
Situated in one of the UK capital's most iconic shopping destinations – which includes the likes of MAC, Too Faced, Benefit and War Paint for Men – Freshly hopes the new store will introduce the brand to a wider consumer base as it kicks off the next phase of its expansion into global markets, following the success of its e-commerce site.
Commenting on the launch, Marta de Blas, International Growth Manager at Freshly Cosmetics, said: "The launch of our first international retail store being in London is no coincidence. We firmly believe that having a physical presence in the UK, and in London particularly, is key to the success of our international growth strategy and has the potential to open Freshly's doors to the world.
"Being situated in the famous and iconic Carnaby Street places us in the centre of one of the most cosmopolitan and desirable shopping destinations on the globe.
"Not only will this bring us great footfall and visibility, but it presents us with huge opportunity to bring the Freshly revolution alive to a new market and customer base.
"We are excited to see what the future holds and are looking forward to this new phase in our international growth."
Initially launching as a digital native brand in 2016, today Freshly Cosmetics is available in 20 countries throughout Europe as well as China.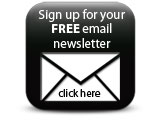 With a focus on wellness, self-care and sustainable credentials, all of the brand's products are 99% natural, vegan-friendly and cruelty-free, while the majority (95%) are also housed in sustainable and recyclable materials including glass, aluminium, kraft paper and wood.
Companies