French fragrance market falls
NPD Group reports decline in the French fragrance market for 2013 according to the latest survey
The French fragrance market declined by 1.7% in 2013, according to the latest survey by market research firm NPD.
It is the second successive year that the sector has seen a fall in sales.
Even if the rest of the year is in the doldrums, the sector normally counts on Christmas to restore its fortunes, but this year the Christmas effect has not been apparent. For the first 11 months of 2013, the market decline stood at 1.5%. Although the true fall in volume sales was higher at 4.2%, this was compensated for by a hike in prices of roughly 2.6% per bottle.
Former best-selling fragrance Chanel No5 fell to fourth position, behind J'Adore from Dior (LVMH), La Vie est Belle from Lancôme (L'Oréal) and La Petite Robe Noire from Guerlain (LVMH). Meanwhile, Angel by Thierry Mugler (Clarins) came fifth, ahead of Coco Mademoiselle (Chanel), while Paco Rabanne's One Million (Puig) ranked seventh.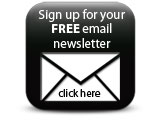 The NPD survey focused only on selective perfumeries and did not include fragrances sold in wide distribution, such as in supermarkets.
Companies