Francis Kurkdjian breathes life into new scent
Following the launch of Acqua Universalis, French perfumer Francis Kurkdijian has launched a new scent to his eponymously titled fragrance brand. Acqua Vitae, a blend of citrus, wood and musk notes is inspired by the warmth and intimacy between two people, according to Kurkdijian. "I was inspired by the smell that draws two people together and the intimate, close space between them – it's about the smell of the skin," he said.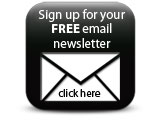 The edt opens with fresh notes of Calabrese lemon and Sicilian mandarin, balanced with the warmth of tonka bean and vanilla. The aromachemical hedoine adds a soft, luminous lifting effect, recreating the feeling of the warm sun on skin, while guaic wood anchors the scent, with smoky, woody notes at the base. The wood is also known as the wood as life, echoing the name of the scent.
Companies