Fragrance: Scents of direction
This year's British Society of Perfumers' symposium presented ideas both new and neglected in the never ending search for innovation in fragrance and aroma chemicals, as SPC reports
This year's British Society of Perfumers' symposium presented ideas both new and neglected in the never ending search for innovation in fragrance and aroma chemicals, as SPC reports
Today's tough regulatory environment makes it increasingly hard to introduce new aroma chemicals and fragrance raw materials, so a number of the suppliers presenting at this year's British Society of Perfumers (BSP) annual symposium sought inspiration from delving into their archives.
Quest took a classic florals theme. While florals such as jasmine, rose and gardenia have always been important we've seen others such as carnation and iris less often in recent years. But niche products are now coming up with this kind of niche floral, having struggled to get away from associations with functional products that were set by the post WW2 classic floral trend in soaps. Quest presented three materials from its archives which it feels have been rather neglected but have a role to play.
Anther is a classic hyacinth/gardenia, said to add power to green-floral accords, which is well known within Quest but much less so outside. Finding the right level of indole in any flower is said to be quite difficult but this synthetic ingredient is rounded off with the sweetness of anther. It is said to have excellent stability across the pH range and to be a good performer for bloom in soap and burning applications. Pelargene was described as a very efficient, powerful geranium reminiscent of crushed leaves. It offers good stability and substantivity on wet and dry hair and on wet cotton as well as in air fresheners and brightening citrus, floral and green notes in an accord. It was said to add body to rose and geranium fragrances and be a good one in you're wanting to avoid allergen lists. Ethyl safranate was presented as a spicy rose with apple cider. This has been used with damascene and is said to give body and diffusivity in fine fragrance - even though it is not really used in this area - and is a strong performer in technical perfumery. It has a slight herbal note but Quest insisted this should not deter people from using it. It is said to combine well with Manzanate to lift performance and performed very well in a consumer survey. It is particularly popular in Japan where it is used in a number of products at high levels.
Bedoukian, which describes itself as a company of chemists, also delved into its extensive archives of flavour and fragrance ingredients. The company says it is actually more of a chemical company than a flavour and fragrance company and recently enlisted the aid of an ex-IFF perfumer to create accords using some of its less used materials. Introduced at the BSP symposium were: Violana with a green, violet, unripe banana aroma for fruity compositions; cis-5-octen-1-ol with a refreshing watermelon odour and orange undertones, ideal for use in air fresheners; Honeyflor offering green hyacinth and a hint of honey to be used sparingly for body and fruitiness in heavy fragrances; and Apritone with ripe, fleshy apricot and peach and jasmine undertones, said to be very long lasting.
An exciting and relatively new extraction process for citrus fruits was presented by Capua. Brown oil extraction enables the extraction of both oil and juice, producing a totally different oil from more traditional processes, said the Italian company. In a more traditional process, oil is removed by burrs in a drum, resulting in an emulsion which is very rich in peel so requires filtering. With brown oil extraction, fruit passes over a carpet of needles that penetrate the peel to bring out the oil but without cross contamination or damaging the fruit, which remains intact and is then dried before being squeezed. Delegates were very excited by the orange oil tarocco, blood orange oil sanguinello, lemon oil wintergrade, yellow mandarin oil and clementine oil. Also presented were bergamot, cedar and mandarin oil combining brown oil extraction effects with la macchina decolorisation technology. Capua noted that its customers are increasingly asking for products from early crops, such as green mandarin as this is the most sparkling form. Organic is another trend which Capua finds is still niche but definitely growing.
French family company Albert Vieille introduced five products. Demonstrating the company's ability to tailor-make products was a coumarin-free lavender essential oil, something a number of buyers have been requesting. Another ingredient popular with buyers at the moment was Lotus absolute, obtained by ethanol extraction of the concrete of Nymphaea lotus. Also introduced were: Cistasur synthetic aroma chemical, from Cistus ladaniferus, with an amber, balsamic, powdery character; Labdasur synthetic aroma chemical, also from Cistus ladaniferus, with an animalic, leathery, amber character; and Patchouly-coeur essential oil from Indonesia with its woody, herbaceous, aromatic and spicy odour.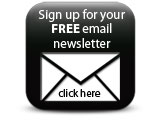 Givaudan, whose aroma chemicals are distributed by S Black in the UK, also presented some relatively new materials. Toscanol has been developed to help replace chavicol. There are no restrictions on this and it is said to have good tenacity and power. It is stable in most applications and useful for achieving an anise effect but also to give a fresh, spicy, aromatic character in something like a shower gel. It is said to be very persistent, lasting two days on the blotter, so very useful for modifying something like a lavender accord and refreshing the spicy character of notes. Ultrazur is a base with a captive item and Givaudan says this can stay on laundry, skin and hair for days. The fresh, ozonic, citrus and slightly ambery accord was inspired by a visit to the islands on the Indian Ocean. Methyl laitone 10% is one of the company's new 'spiro'-lactones. This is said to be powerful and effective in accords where a creamy, fruity volume is required. Javanol has a sandalwood, creamy, rosy, powerful character and is said to be efficient for fine fragrance as well as functional products, although delegates seemed to feel it was a little pricy for something like laundry. Also on a sandalwood theme, Ebanol was presented as powerful and intense. Javanol and Ebaonol together offer the best of both sandalwood worlds, said Givaudan.
Companies