Flower Powder Innovation by In Vitro Plant-tech
Flower petals are known for their delicacy, beauty, bright colouration and nice aroma.
If you develop callus from petals these cells will have the memory of their origin and will therefore have a unique profile of actives.
This year In vitro Plant-tech is launching a new innovative and powerful extract: an extract from petal derived callus cells, originating from the delicate petal tissue in the flower; so delicate but still so strong.
Results from in vitro efficacy studies:
Promotes cell rejuvenation
Protects against cell damage
Protects against free radicals
High concentration of phenolic compounds (100 mg/g*)
Scavenging activity: 10.5%**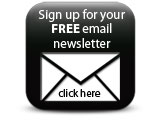 In vivo efficacy studies will be presented at the exhibition.
* 100 mg gallic acid equiv/g dry extract
**as compared to ascorbic acid standard
with E%=14% in the same conc (1μg/mL)
Featured Companies