First commercial microalgae-derived betaine surfactant
Ingredients companies BASF and Solazyme have created the first commercial surfactant derived from microalgae oil. The high performance algal betaine is made using renewable oil and can be used for personal care applications needing a rich foam.
Aidopropyl betaines are increasingly used in cosmetic, toiletry and home care applications because of their compatibility with hard water and mildness on skin and hair. They are known to reduce the irritation of ionic systems and are stable at a range of PH levels. Aidopropyl betaines are also known to biodegrade.
Josef Koester, Director of Marketing Home and Personal Care, Sustainability Care Chemicals at BASF North America, said: "Consumer demand for sustainable and innovative surfactants has increased significantly, particularly in the home and personal care markets. Combining BASF's chemistry expertise with Solazyme's unique range of renewable microalgae oils allows us to deliver products that meet this demand."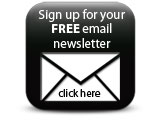 Robert Webber, Chief Commercialisation Officer at Solazyme, added: "We are excited to partner with BASF to launch the world's first commercial microalgae-derived betaine surfactant. BASF's broad capabilities in chemical conversion of triglyceride oils and deep expertise in surfactants enable significant growth opportunities in the future."
Featured Companies