Fire breaks out at AptarGroup French facility
No injuries were reported but damage was caused to one of three production units
Aptargroup, a supplier of packaging solutions for the cosmetics and personal care industry, is taking stock of the damage caused by a fire at its facility in Annecy, France on 25 June.
The cause of the fire at 19 Avenue des Vieux Moulins is currently unknown and no injuries were reported. The fire was contained to one of three production units, but damage was suffered. The facility supplies anodised aluminium components for dispensing systems. While repairs are underway, the company will source from other suppliers as well as its Brazil facility. The company is insured for the damages caused including business interruption.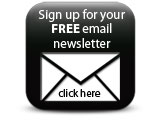 AptarGroup has manufacturing facilities in North America, Europe, Asia and South America. Aptar Beauty + Home has worked with a number of high profile brands on packaging solutions with recent contracts including those with Bulgari Man, Cacharel, Cha Ling and Lionel de Benetti.
Companies