Feelunique plans to offer more delivery options in early 2016
The e-tailer has opened a new distribution centre in Northampton
Online beauty e-tailer feelunique has opened a new distribution centre in Northampton in the UK, providing the company with greater scope when it comes to delivery options.
The centre will help the e-tailer to provide a faster, more cost-efficient service to consumers. As a result of the new facility, feelunique.com has launched Click and Collect in the UK for £1.95 or free for orders of more than £60.
To fulfil its orders, feelunique has partnered with distribution and fulfilment company Dalepak to "compete even more strongly in the UK and internationally". Jim Buckle, COO of feelunique.com, said: "Our improved supply chain and delivery capability reflects our goal of continually improving our customer experience. The new distribution centre partnership with Dalepak will allow feelunique to compete even more strongly both in the UK and internationally and will ensure that Christmas shopping has never been easier at feelunique."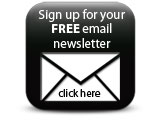 Next year, feelunique revealed it would be offering "more delivery services" both in the UK and internationally.
Companies