Fake Tanning - The future is fake
There has never been a better time to fake it. Combined with the number of new launches every year and a keen interest in this sector, self-tanning is more popular than ever.
There has never been a better time to fake it. Combined with the number of new launches every year and a keen interest in this sector, self-tanning is more popular than ever.
Whether winter or summer, consumers can now have a golden tan all year round – when they fake it that is. And with the incidence of skin cancer rising year by year in the UK, in both men and women, vast numbers of consumers are seeking alternatives to lying out in the sun. The number of self-tanning products now is astounding and the launch activity shows no sign of slowing down as NPD in the sector progresses.
As the general theory goes, a tanned complexion equals health and wellness and consumers are not only heading to the beach to achieve the look, they are increasingly getting the desired colour from the comfort of their own homes. Michelle Feeney, ceo of market leading self-tan brand, St Tropez says: "Self-tanning continues to be the fastest growing beauty treatment in the UK, generating revenues of close to £100m – and despite the recession, sales of St Tropez products and services were up by 20% in the last quarter of 2008."
A darker shade of pale
Self-tanning is by no means a new phenomenon. Loyal contingents of women across the globe have been faithful followers of this beauty trend for many years. Whether it's to achieve the 'just stepped off the beach' look for a wedding or an event, or an everyday lifestyle choice, there's no denying that tanning has swept the globe.
Fashion designer Coco Chanel has long been acknowledged as one source of inspiration behind the tanning trend as she helped steer the masses away from the porcelain skin era of the early 1900s after holidaying in St Tropez in 1923. But by that point people had already realised they wanted to add a bit of colour to their lives. Along with the growing fashion trend for looser clothes and smaller bathing costumes for women, tanned skin had become fashionable. Different formulas were used to tan parts of the skin that had perhaps missed the sun, or for patches of skin that weren't exposed. Indeed as early as the Second World War, many women who couldn't afford the luxury of real stockings would smear gravy on their legs to create a browning effect to emulate hosiery. However, it wasn't until the 1960s that the first fake tan products arrived, giving women the option of a tan without the need for a foreign vacation. But it is widely acknowledged that it was around the late 70s/early 80s when tanning products really began to gain strength and manufacturers began to create formulas worthy of purchase, which lasted for a significant period of time. And it was the introduction of dihydroxyacetone (DHA) that really revolutionised the sunless tanning industry. A chemical that creates a reaction with the amino acids in the dead layer of the skin's surface, rather than the more temporary method of staining, DHA allowed manufacturers the luxury of time, giving a sunless tan from a bottle that lasted for a week without the help of UV rays. Thus bringing the quality fake tan we now have into the spotlight where it remains.
Gradual satisfaction
Like any other C&T market the self-tan industry features a range of different launches each year. However, unlike any other industry, due to the specific nature of the formulations needed to preserve the tan and prevent it from going a different colour while also keeping the correct consistency for application, there is limited innovation scope for formulas. That said, the most notable trend over the past couple of years has been the introduction of the gradual/moisturiser self-tanning product. Designed to be applied as a moisturiser, the low percentage of DHA in the formulation allows the tan to build up gradually rather than providing an instant or overnight effect. Lancaster's (Coty) international marketing director for sun care, Stéphanie Pennel, says: "We have observed a trend in the last few years concerning all the gradual tanning products. The tanning is progressive each day, it is easy to control its intensity and it is much more suitable for consumers who are less confident with self-tanning."
The trend for gradual self-tanners began in the mass market, with brands incorporating DHA into moisturisers. The launch of Johnson & Johnson's Holiday Skin was an overnight success, with the product said to "enhance the skin's natural colour". And with consumers buying the product in droves it wasn't long before many rival manufacturers followed suit with similar products. Dove (Unilever) launched its Summer Glow Body Lotion, with variants for all different skin types, while Nivea (Beiersdorf) launched its Sun Kissed Skin offering in standard, fair to medium and dark shades. However, like any trend, it didn't stay put in one area of the market for long and both niche and premium brands expanded their portfolios to include these sales drivers. For these consumers, Pennel recommends the Lancaster Morning and Evening Bronze Toner, which is a transparent lotion. The brand also has the Gradual Hydrating Bronze Lotion SPF6 for face and body in its gradual tanning portfolio. Market leader St Tropez has the Every Day range to cater for the cautious consumer, which includes Every Day Face and Every Day Body and has different colours for different skin tones. The products are gradual self-tanners incorporating anti-ageing benefits. However, not all fake tan gurus are sold on the gradual tan phenomenon, including Sandra McClumpha, owner of Fake Bake. "All brands try to reinvent themselves and the gradual tanning trend was an example of this," she says. "We at Fake Bake haven't launched a moisturising tanning lotion as we feel it's not necessary. It is no doubt just a fad and consumers will revert back to the old faithful products in time."
Instant hit
A market big enough for two, the antithesis product of the gradual false tan is also making waves – the instant tan. Created for the on the go consumer, the likes of Rimmel (Coty) and Pretty Polly (Sara Lee) have revolutionised the industry with their instant tanning products. Bringing a whole new dimension to the tanning market, the Sun Shimmer by Rimmel allows the consumer to simply spread, spray or shake tan onto their skin and gain instant results. Designed as a quick fix or one night only application the instant colour is washed off with the next shower. Instant tan is now a staple of any fake tan range with premium brands such as Xen Tan following this trend. Indeed Fake Bake is the latest convert, launching its Faux Glo product just last month. The product promises a "no commitment" tan using a fast setting aerosol variant.
Green sheen
Fake Bake is a self-tan brand that has been taken to the hearts of UK consumers and celebrities alike. Originating in the US the brand has developed a core following that is testament to the high quality of the products. And it is its aversion to fad trends and gimmick promotions that holds it in high regard with both salon owners and consumers. However, one trend that hasn't bypassed the eagle-eyed team at Fake Bake is the current need for natural products in the C&T market. Aware that this is one trend that is here to stay, with most of the world becoming increasingly environmentally conscious, combined with owner McClumpha's views on chemical ingredients that might potentially harm the skin, the brand has gone green. All products have had the parabens removed although this was in part down to media scare stories rather than any hard and fast scientific data – and all products are formulated with natural ingredients.
In the mass market Garnier Ambre Solaire (L'Oréal) also offers a fake tan for the green-thinking consumer. Its Dry Body Mist contains apricot extracts whilst still maintaining the high quality of coverage.
Tan intensifiers are also big business for self-tan manufacturers. In fact it is now rare to find a respectable fake tanning brand that doesn't have a tan extending/intensifying product in its range. Xen Tan is another premium self-tan brand that gives effective results without the orange hue of other, less effective brands. The range has options for all, with colours ranging from Dark Lotion to Mist Intense, and also has the hero product, the Tan Intensifier. Tan intensifiers could be seen as a marketing gimmick to encourage consumers to purchase more products. However, with the products coming under the guise of a moisturiser most also have small amounts of either DHA or other tanning elements in them to boost the original tan application. St Tropez and Fake Bake all favour these products while Christian Dior (LVMH) has reformulated one of its leading tanning products, the Dior Bronze Self-Tanner Gelée de Monoi Tan Activator and Extender. The product has been reformulated to give an even higher level of tan and incorporates the pH Bronze Perfect complex that is said to boost the potency of the DHA in self-tanners.
The potency of DHA in fake tan is the basis of the colour intensity of the final colour, which allows the products to have many colour shades from fair to dark and for the more experienced tanner there are products such as Xtreme (Fake Bake) and Dark Lotion (Xen Tan) to give the ultimate dark hue. However, if the consumer is a first time buyer or simply wants a fake tan that can give different colour effects on different parts of the body, they no longer have to buy multiple fake tanning products giving different shades. Piz Buin (Johnson & Johnson) has tackled this problem with the launch of its Self Tanning Lotion + Colour Dial product, a self-tan that comes in two different chambers and allows the consumer to choose from five different shades. Each chamber contains product with a different level of DHA while the dial cap technology gives the right mix of the two formulas to provide the requested shade.
Own brand labels are also performing well with Superdrug's Solait self-tan being a top sales driver and Boots Soltan still a core product for the company after its initial launch in the 1930s.
Smell be gone
Despite these innovations, it is well known that due to the tight formulas needed to keep the DHA stable to produce an effective tan, there is very little that can be done in terms of true originality. However, a long running bugbear of most self-tan lovers is the distinctive and less than pleasant smell of the DHA in the products. And with the formulas permeating the initial layers of the skin the smell often lingers longer than necessary. Therefore a lot of work last year was dedicated to removing this smell for good. "This year we added hydrating agents to our products to guarantee comfort and moisture to the skin," says Pennel, "Lancaster has also worked with a fragrance house to adapt its sun fragrance to the self-tan formulas and disguise the natural odour of DHA as the fragrance of this molecule evolves over time." Meanwhile Xen Tan has stuck ardently to its resolve to have a pleasant aroma rather than the distinctive smell of DHA. The company's website claims: "Ardent self-tanners founded Xen-Tan therefore these products deliver the most natural instant colour and a great scent from start to finish." And St Tropez has teamed up with fragrance house CPL Aromas to eliminate the smell of DHA, using the patented AromaGuard technology, containing fresh notes of iris and violet, in all of its products.
To wipe or not to wipe
When it comes to application it is clear that traditional formulas still come out on top. Pennel comments: "Concerning the textures, we can observe a small decrease on all the niche textures (foam, oil, wipes) and a consolidation of more traditional textures such as cream and milk." Likewise, McClumpha thinks that the more commonly used formulas associated with tanning are what people are most likely to use: "Although many people try and reinvent themselves with formats such as wipes, people will stick to the old faithfuls." And Superdrug agrees, with the company stating that spray tan formats performed well last year and it is expecting it to continue this year. Self-tanners that incorporate anti-ageing and anti-cellulite properties are also big business for consumers who want multifunctional products.
Sun awareness
The self-tan industry is obviously a lucrative business and with a loyal, steadfast following, sales are relatively secure year on year. But will it actually encourage people to think twice about topping up their tans the natural way?
It would seem that consumers are still viewing the products as an extension of a natural tan rather than a substitute. "Consumers use self-tan to have a natural colour effect and feel pretty, but this is not considered a replacement for real tanning. However, there is an increased awareness of sun danger, which is starting to change consumer habits in relation to sun protection," says Pennel.
Leonor Stjepic is the ceo of independent charity RAFT which works to improve the treatment of burns and wounds related to skin cancer through advances in medical research and in reconstructive plastic surgery. According to Stjepic, the fatality rate of skin cancer is growing. "In the UK population, melanoma has quadrupled since 1975 and over 1,800 people die from melanoma each year. The mortality rate has risen and approximately doubled over the past 30 years," he says.
It's these statistics, and the fact that a personal friend was battling skin cancer, that prompted McClumpha of Fake Bake to initially get involved in the fake tanning industry and now to team the brand with RAFT and launch the Save Your Skin campaign, which has now been running for nearly three years. The Save Your Skin campaign sees McClumpha and her team visiting local schools in the UK to make children aware of the dangers of sunbeds and the sun. Stjepic says: "RAFT approached several fake tan product manufacturers and sunscreen manufacturers but RAFT was simply blown away by the enthusiasm of Sandra McClumpha for our research and by her passionate commitment to the prevention of skin cancer. We were particularly impressed with her drive to reduce the high incidence of melanoma in young people, particularly caused by the use of sunbeds."
"Some sunlight exposure is beneficial but not the high levels of sunlight that we expose ourselves to on beaches when sunbathing or when using sunbeds," says Stjepic. "If someone wants a tan, it is safer to use a fake tan product. If people use fake tanning products instead of staying out in the sun or using sunbeds, it could have the potential to decrease the amount of skin cancer."
McClumpha agrees. "If the schools promoted as much awareness on the dangers of skin cancer as they do with sex education and breast cancer I'm sure the number of cases would decrease. We have dedicated all the proceeds of our Teenage Tan product to RAFT."
It's not just fake tan brands like Fake Bake that have tried to do their bit to heighten the dangers of spending too long in the sun – a plethora of sun care brands have got in on the act including Boots, La Roche Posay (L'Oréal) and Nivea (Beiersdorf). Garnier Ambre Solaire (L'Oréal) supports the British Skin Foundation and its skin cancer initiative and is also educating children of the perils of sun danger. A spokesperson for the company says: "In 2008 Ambre Solaire ran a sun awareness week in 4,200 schools nationwide. We educated 1.2m children on how to take of themselves in the sun." Meanwhile Superdrug has created the Shun Burn campaign, which is supported by UK singer Leona Lewis, working alongside the Teenage Cancer Trust in order to promote safe tanning.
A sunkissed future
Being a perpetual habit of many, fake tanning is to a lot of women what shaving is to men – a grooming necessity. Despite the gloomy economic predictions of late, fake tanning is a market sector that is brightening up not just the skin but sales figures as well. And if self-tan brands continue to act responsibly, encouraging consumers to stay safe in the sun, it could see not only a decrease in the number of skin cancers but also a rise in profits.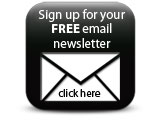 Feeney concludes: "Self-tanning products continue to sell as they offer an affordable beauty boost, whatever the weather and economic climate. And it is available to everyone."
Companies