Faith in Nature reveals first redesign in 44 years
The hair care brand is aiming to reflect the bright and bold colours of nature
Green hair care brand Faith in Nature has unveiled its first redesign in 44 years.
In an effort to increase its market share of the natural beauty sector, the new packaging features a new typeface and bold patterns inspired by flora.
Meanwhile, its Shower Gel & Foam Bath has been renamed to Body Wash.
A spokesperson for the brand told Cosmetics Business: "The new look was inspired to reflect nature, which is naturally bright and bold – but this isn't often reflected in natural brands which tend to use muted colours in their packaging.
"We decided this was a great opportunity for our brand, reflecting the colours and scents of nature."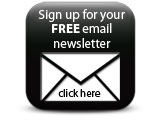 Founded in 1974 by Rivka Rose, the 99% natural origin brand's new look is currently available in Boots UK and will soon launch online.
Companies