Face Halo adds to product line with new body mitt
The double-sided exfoliator helps to remove toxins and impurities in skin
A-beauty brand Face Halo has launched a new double-sided mitt exfoliator to help polish and smooth skin.
Equipped with the same fibre power found in its hero Face Halo product, the new Face Halo Body (£18) is designed to reach deep into pores to remove any impurities.
The nude side works as a gentle exfoliator to remove rough and dry skin and helps to stimulate blood and lymphatic flow.
Meanwhile, the black side polishes skin and draws out toxins.
Face Halo recommends using the product to prep skin before fake tanning.
The product is now available from facehalo.com.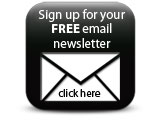 Companies