FDD to distribute 4711 in the UK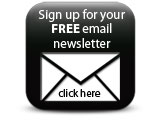 FDD International has announced it is to distribute the historic cologne brand 4711 in the UK. It will also handle international marketing and has appointed independent sales firm Perfect Scents Limited to look after the brand's presence in independent chemists and department stores.

"We are proud to be working with Mäurer & Wirtz and to be taking on such a highly regarded, cult fragrance brand. In response to demand our objective is to boost the brand within the independent market and we will be working with a specialist sales agency to reinvigorate this iconic fragrance brand," commented Steve Oates, sales and marketing director, FDD.
Companies