Exuviance opens first store
Retail space to open in New Jersey, USA
Exuviance Skin Lab is opening its first freestanding retail space in The Mall at Short Hills, New Jersey.
The store will give consumers access to expert advice across three distinct areas: engage, indulge and transform. Visitors to the engage section will be offered personalised skin assessments and recommended products and treatments. In the indulge area consumers can enjoy a facial treatment and the transform area will showcase home care products.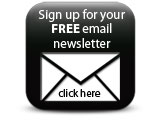 Mark D Steele, CEO at NeoStrata Company, said: "We are thrilled to open our first Exuviance Skin Lab in The Mall at Short Hills. The concept was created in direct response to consumer demand, bringing savvy shoppers the skin care solutions they need in a beautiful, easy-to-navigate, engaging environment. We are reinventing traditional spa services with streamlined express options and our patented, clinically-proven technologies to provide guests with a visible skin transformation in as little as 15 minutes."
Companies