Ex-Huda Beauty employee debuts shower tool Klean in the UK
Founded by a former employee at Huda Beauty, Karlee Ozener, the brand is designed to remove impurities from water
The beauty brand of former Huda Beauty employee Karlee Ozener, Klean, has made its first foray into the UK market.
Klean is a shower accessory designed to remove chlorine, heavy metals, chemicals and other impurities from water.
With Redox Technology, that uses a NSF-certified copper-zinc formulation, the accessory works by stimulating a molecular oxidative reduction, transforming chemicals and metal ions into harmless substances; for example, chlorine is transformed into non-toxic chloride.
The product also contains calcium sulfite, granulated activated carbon and ceramic derma beads to boost filtration.
Meanwhile, in order to be environmentally friendly, Klean is made from aluminium and biodegradable packaging. The capsules are also recyclable.
UK customers can shop the brand via helloklean.com.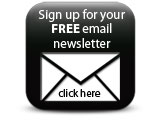 Companies