Evonik wins with all-natural cleansing material
New from Evonik is Rheance One, the specialty chemicals giant's first glycolipids product, offering natural, gentle and effective skin and hair cleansing.
Rheance One is manufactured using a fermentation process, which allows for the creation of fully-biodegradable glycolipids completely based on natural plant sugars.
In skin, hair and oral care products Rheance One creates a dense creamy foam with a pleasant skin feel.
It also solubilises fragrances and essential oils with remarkable efficiency.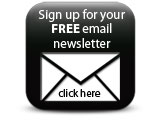 Rheance One was awarded the gold medal for Best Functional Ingredient at in-cosmetics Global last month.
Featured Companies