Evonik opens surfactant facility in China
The specialty organic surfactant facility in Shanghai will have a capacity of 80,000 metric tons
Evonik has opened a new production facility for organic specialty surfactants in Shanghai, China. Located in Shanghai Chemical Industry Park (SCIP), the new facility expands the company's capacity by around 80,000 metric tons.
Production in the Shanghai plant focuses on key product groups such as amphoteric surfactants, amidoamines, esters, alkoxylates and quats. It also uses a number of different technologies that enable Evonik to offer a broad portfolio of locally manufactured products, including specialty surfactants from renewable resources that are used in personal care and hygiene products.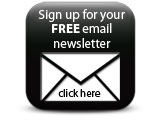 "Our production plant and our new R&D Center in Shanghai allow us to respond quickly to regional requirements in the Asia-Pacific region, to identify trends early on and to offer products with the same quality worldwide," said Dr Claus Rettig, Head of Evonik's Consumer Specialties Business Unit. The investment volume for the new facility was in the "upper two-digit million euro range", the company said.
Featured Companies