Evonik included in the Dow Jones Sustainability Index for the first time
Speciality chemicals company given particularly high ratings in all environmental criteria
Evonik included in the Dow Jones Sustainability Indices World and Europe for the first time
Evonik has been included in the prestigious Dow Jones Sustainability Index (DJSI) World and also DJSI Europe for the first time. The speciality chemicals company gained particularly high ratings in all environmental criteria.
'Being included in the DJSI indices World and Europe is an important milestone for us,' said Thomas Wessel, the Executive Board member responsible for sustainability. 'It affirms that contributions to sustainability and economic success are working hand in hand. Sustainability is increasingly driving innovation and profitable growth.'
Alongside financial criteria, investors increasingly include ecological and social factors in their investment decisions. They are guided by leading sustainability indices such as the DJSI.
Every year around 2,500 companies worldwide are invited to participate. In each sector the best of the participating companies are included in the DJSI. The assessment is performed by the Swiss rating agency RobecoSAM.
In January 2016, RobecoSAM included Evonik in its yearbook of economic, social and ecological performance as a 'Sustainability Leader' with the distinction 'Silver Class'.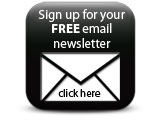 Evonik is also well-positioned in other sustainability ratings and rankings. For example, it is included in the FTSE4Good Global, STOXX Global ESG Leaders, and Euronext Vigeo Eurozone 120 stock market indices for responsible investment. At the beginning of 2016 Evonik was awarded the Gold rating by EcoVadis for its sustainability performance for the third time in succession. EcoVadis is the partner of 'Together for Sustainability', an initiative by chemical companies to drive forward transparency and sustainability in the supply chain.
Featured Companies