Evonik cuts greenhouse gas emissions by 16% since 2004
Corporate responsibility meets A+ of the Global Reporting Initiative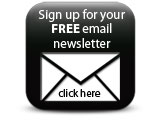 Evonik Industries has significantly improved its CO2 efficiency, reducing its specific energy-related greenhouse gas emissions in chemical production by 16%, including an improvement of 3% in 2010 alone.

The company says this brings it a step closer to its self-imposed goal of reducing the specific energy-related greenhouse gases of its chemical activities to 20% below the level of 2004 by 2014. In 2010 60% of CO2 emissions were energy-related and 40% related to chemical processes. Absolute emissions of greenhouse gases increased to 9.14 million metric tons CO2 equivalents in 2010, a rise of 11% over the previous year (2009: 8.23). At the same time, specific emissions, ie emissions relative to output, declined by 3%.

Evonik says it has successfully detached its production growth from rising emissions. "Our significantly increased energy efficiency is making an important contribution to climate protection" says Klaus Engel, chairman of the Evonik executive board.

With the global economy regaining momentum, Evonik is said to have returned to operating chemical production facilities at full capacity in 2010, in many cases with optimised efficiency. Efficiency enhancement measures are also said to have contributed to the reduction of specific greenhouse gas emissions.

"We want to be successful as a supplier of competitive products and technologies that also make a contribution to sustainability. At the same time, we want to be a responsible, reliable and fair partner for our customers, employees and society and meet the demands made by our shareholders," adds Engel.

Evonik invested some €338m in R&D in 2010. The Group pursued about 500 different projects, of which approximately 100 focused on resource efficiency.

"Corporate responsibility (CR) is an integral part of our business and we plan to keep fine-tuning our CR strategy in 2011," says Christine Anders, head of CR at Evonik. With its three dimensions of business, employees and processes, the CR strategy is a fixed component of the corporate strategy.

The Evonik Corporate Responsibility Report 2010 for the first time met the requirements for the highest application level A+ of the Global Reporting Initiative (GRI), the internationally recognised standard for comprehensive sustainability reporting.

Evonik's Corporate Responsibility Report 2010 can be accessed online at www.evonik.com/responsibility.
Featured Companies