Evocutis joins IVTIP
LabSkin technology recognised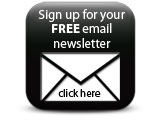 Evocutis plc has been invited to join the In Vitro Testing Industrial Platform (IVTIP), after making a presentation about its living skin technology, LabSkin.

IVTIP officials recognised the technology could significantly contribute to their mission to "identify, develop and validate suitable in vitro laboratory alternatives to animal testing".

Evocutis, which focuses on advanced laboratory and clinical evaluations of skincare products, now joins other member organisations from the UK, Europe and the USA.

Dr Stephen Jones, CEO of Evocutis, said: "We are delighted that such a distinguished body as the IVTIP recognises the value of LabSkin in the product development process. Sophisticated model systems such as LabSkin are able to provide substantial amounts of valid safety and claims-support data for skin care products without the need to resort to animal testing.

He added: "The staged introduction of the ban on animal testing for cosmetic products and ingredients over the last few years has given impetus to the development of alternative in vitro methods."

IVTIP, founded in 1993, promotes research and development into alternatives to animal testing and works in an advisory capacity to the European Commission.

Companies