Evelyn Kirton joins Active Organics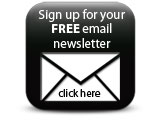 Active Organics Inc is pleased to announce that Evelyn Kirton has joined the company as senior customer sales Manager. She will have primary responsibility for major accounts in the western region of the US as well as key accounts in other areas of the country.
Kirton comes to Active Organics with many years of award winning sales achievements and strategic marketing skills selling to a diverse client base of both large and growing companies. Most recently, she was an account manager for Lipo Chemicals and prior to that was with Brenntag/Whittaker Clark and Daniels.
In her former roles, Kirton was responsible for substantial sales growth and also helped with sales training for inside/outside people, managing the regional business and managing customer service. She is very involved in the personal care industry including SCC, IMWSCC, BIW and CEW.
Featured Companies