European MI ban for leave-on cosmetics enters 90-day scrutiny
A written comitology vote was recently held by the European Commission on the ban
A written comitology vote was recently held by the European Commission with regard to a draft measure to ban the use of methylisothiazolinone (MI) as a preservative used in leave-on cosmetic products.
The vote, which was open to member states from 11 March to 4 April, saw unanimous agreement in support of the ban.
A European Commission official told Cosmetics Business a 90-day scrutiny period is now taking place whereby the European Parliament and Council are consulted before the draft measure can be adopted. After adoption a transition period of six months for placing and making available on the EU market will follow.
MI is currently allowed to be used as a preservative in cosmetics products under Annex V, entry 57, of Regulation No 1223/2009 at a maximum concentration of 0.01% or 100ppm.
Concerns are growing over the safety of MI when used as a preservative in products that come in contact with the skin. Sensitisation to MI is an increasing problem throughout Europe.


Find out more on the use of preservatives for cosmetics products at the 2016 Cosmetics Business Regulatory Summit.



In 2014, the Commission banned the mixture of methylchloroisothiazolinone (MCI) and MI from use in leave-on products such as moisturisers, in order to reduce the risk of skin allergies.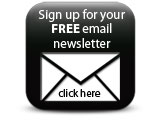 However, the combination preservative can still be used in rinse-off products such as shampoos and shower gels at a concentration of 0.0015% in the ration of 3:1 MCI to MI. The ban applies to products new to the market after 16 July 2015.
Companies