Eurofragance shows customised fragrance collection at Beautyworld Middle East
Fragrance design specialist Eurofragance has showcased its Scents customised fragrance concept at Beautyworld Middle East in Dubai. Developed for the perfumery, home and personal care sectors, Scents is said to enable the company's customers to "combine different fragrances, applications, textures and materials to make customised, unique creations".
Perfumers Julia Rodriguez and Olaf Larsen created four perfumes: Powder in Bloom, Addictive Delight, Sublime Potion and Oriental Night, which can be mixed with four oils: Velvet Molecules, Touch of Suede, Amber Blush and Dark Woods, in infinite combinations.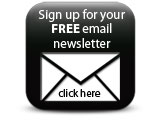 For home care, the company worked with Bakhoors, which are fragrances for the home, and finally, for body care, Eurofragance introduced a five-stage beauty ritual based on its Powder in Bloom fragrance.
Featured Companies