Eurofragance at Expo Cosmetica Mexico
Eurofragance will also present the conference "Fragrance Color Sensations" on colour psychology combined with olfactory-sensory marketing.
August 2015 - Eurofragance will be taking part in the upcoming Expo Cosmética 2015 trade fair at the World Trade Center in Mexico City on 26 and 27 August. Eurofragance, the international fragrance design and production company, will have its own stand where it will provide information about the different trends in Fine Fragrance for the Mexican market in line with global trends adapted to local tastes and needs. The company will present a new sensory concept developed in its Personal Care line, among other innovations. It will be showcasing Fine Fragrances in products such as Sugar Scrubs, Bath Bombs and Body Sorbets, formats that offer new opportunities in the personal care area. There is also a collection of fruity fragrances that is very popular in the Mexican market, which comes in products such as bath salts and glycerine soaps.
Fragrance Color Sensations
Eurofragance will also be offering a conference entitled "Fragrance Color Sensations" by perfumer Jorge Guerrero, who will analyse the possibilities of olfactory-sensory marketing in the fragrance world combined with the psychology of colours. The conference will be an opportunity to learn about the relationship between colour and fragrance and how these transmit different sensations such as happiness, sensuality, relaxation, etc. The conference will take place on Wednesday, 26 August at 11.00 in the Mexica room at the WTC Mexico.
Expo Cosmética 2015, organised by the "Sociedad de Químicos Cosmetólogos de México A.C.", will be held on 26 and 27 August at the World Trade Center in Mexico City and will be attended by leading cosmetic sector suppliers.
Eurofragance in Mexico
Eurofragance has its own production plant in Mexico, which also serves as its operational base for the Latin American market, a strategic area for the company's growth. It has its own creative and technology center in the zone as well as personnel dedicated to developing and evaluating fragrances. Fine Fragrance, Personal Care and Home Care are its main areas of activity, the first being by far the most important. The company has clients in Argentina, Colombia, Peru, Costa Rica, the Dominican Republic and Mexico. It is currently enjoying rapid growth in the region at a rate of above 60% and it is investing to increase production capacity by improving and expanding on the plant and facilities.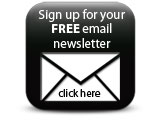 Juan Francisco Mediavilla has recently joined as the new Mexico & Central America & Caribbean General Manager with the mission to optimise and strengthen Eurofragance's results in the area.
Featured Companies