Eurazeo and Mérieux in talks to buy stake in Novacap
Novacap parent company Ardian said to be selling majority stake in the chemicals group
Novacap, a company that creates and distributes chemicals for the cosmetics and fragrances industry among others, is reportedly being eyed by two French buyout firms, The Telegraph reported.
Novacap is partially-owned by Paris-based Ardian, which also owns a stake in UK fast food chain Eat. Ardian bought its stake in Novacap in 2011 and is now said to be in talks with Eurazeo and Mérieux concerning a deal that could see around £500m handed over to Ardian.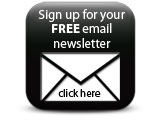 Eurazeo and Mérieux are reported to have beaten off competition from private equity firms Blackstone and CVC Capital Partners, both of which were also interested in snapping up Novacap.