Estee Lauder launches new counter in Selfridges
The counter roll-out was accompanied by the launch of Modern Muse Chic.
On 30 October, US cosmetics brand Estée Lauder rolled-out its new-look counter in Selfridges, London, and launched its new fragrance Modern Muse Chic as a Selfridges exclusive alongside it.
The new-look counters are black and gold, and feature multi-function screens with still images or video, and special lighting that can be changed to alter the ambience. The design also features hand-fitted crystal elements.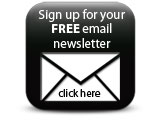 In addition, the counter has an area dedicated to Lauder's anti-ageing skin care product Re-Nutriv, created by Richard Ferretti, the firm's Global Creative Director, and hand-built in Canada. A new product in the range, Re-Nutriv Ultimate Diamond Dual Infusion Serum, will be launched at Selfridges in mid-November, then rolled out across the rest of the UK in early 2015.
Companies