Estée Lauder employees strike over 'inferior' redundancy terms
The owner of MAC and Aveda announced 2,000 retail job cuts worldwide in August
ELC saw forced store closures worldwide due to Covid-19
Estée Lauder Companies (ELC) employees in Ireland's Dublin Airport are on strike this week over redundancy plans.
The US-based brand owner announced in August that up to 2,000 retail jobs will be cut worldwide following a loss in profits and sales during the coronavirus pandemic.
Mandate Trade Union said the industrial action is to prevent compulsory redundancies and to "stop the company rehiring workers on inferior terms and conditions of employment".
The 40 ELC employees demonstrated on 21 September at the Dublin Airport roundabout and are planning another picket for 25 September.
According to Mandate, the owner of MAC and Aveda is insisting on implementing compulsory redundancies on statutory terms of two weeks pay per year of service.
Robert McNamara, Mandate Divisional Organiser, said: "Estée Lauder need to have respect for their workers. That means they should negotiate with the workers through their trade union and implement a package that's fair for everyone concerned."
He added: "If Estée Lauder, one of the largest and most profitable enterprises on the planet, can treat their workers this appallingly, then it can happen to anyone."
In a statement to Cosmetics Business, ELC said: "Like many other businesses, The Estée Lauder Companies UK & Ireland is adapting to the challenge of Covid-19, which has accelerated existing shifts in the travel retail landscape and given rise to others.
"As part of that process, and following a consultation process, we have had to take the difficult decision to make some of our employees redundant.
"The Estée Lauder Companies have engaged openly and transparently with our colleagues and their Union throughout this period.
"As part of this engagement, we have made a number of concessions, including going beyond the legal requirements and providing redundancy payments to those colleagues who are not eligible for statutory redundancy and recalibrating existing roles to minimise the number of redundancies to be made.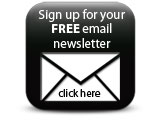 "We realise this will be difficult for our employees and are committed to supporting them throughout this process. "
Companies