Estée Lauder appoints travel retail leader
Estée Lauder has appointed a leader for its Travel Retail team. Israel Assa will assume the newly created role of Senior Vice President and General Manager, Business Operations, Travel Retail Worldwide on 1 July 2016.
Assa will lead Estée Lauder's three regional travel retail organisations from his base in Switzerland, reporting to Olivier Bottrie, President of Travel Retail Worldwide.
Bottrie commented: "Israel's relationships with retailers and airport management, combined with his deep understanding of the Travel Retail business and our brands, make him an ideal candidate for this key leadership appointment. I am looking forward to working with him in this new capacity."
Assa will oversee managers from Estée Lauder's travel retail operations in Europe, Middle East, Africa and Asia Pacific. This structure is designed to complement the company's current operations in Switzerland and improve its service to global and regional clients.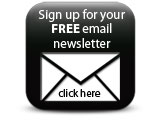 Assa has worked with Estée Lauder since 2001, when he joined as an Executive Director of Travel Retail Marketing in New York. He was then appointed Vice President, General Manager of Travel Retail in Americas.
Assa holds an MBA from New York University and a BA in International Studies from the University of Michigan. Prior to joining Estée Lauder, Assa worked as Regional Sales and Marketing Director at Revlon Travel Retail Worldwide. He has also worked at Benetton Cosmetics, serving as Regional Director in the Americas. In 2014, Assa was promoted to the role of Senior Vice President, General Manager for Travel Retail Worldwide. Estée Lauder said that it would announce his replacement at a later date.
Companies