Estée Lauder appoints 'it girl' Irene Kim in beauty drive
Kim will create content for Lauder's online and social media channels
Tapping into the rising influence of Korean beauty, Estée Lauder has appointed social media and TV personality Irene Kim as Global Beauty Contributor.
Raised in both the US and South Korea, Kim is described as being "at the forefront of the Korean entertainment establishment" – and her social media stats support this.
Irene Kim is well known for her unique sense of style
With more than 554K followers on Instagram and 30.3K followers on Twitter (@ireneisgood), Kim already has a wealth of experience engaging audiences online. The 27-year-old will work with Estée Lauder to boost its presence digitally, creating content for its online and social media platforms globally, with a focus on Korean beauty trends.
WWD has dubbed Kim as fashion's 'it girl'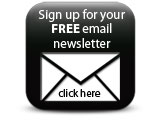 Sporting a unique style of her own, with multi-coloured hair, Kim has been dubbed by Women's Wear Daily (WWD) as fashion's 'it girl'. Kim is able to speak two languages, Korean and English, and hosts popular South Korean fashion and beauty programmes including K-Style and Style Live.
Companies