Estée Lauder Companies poaches Pepsi's Head of E-Commerce to lead Online team
Gibu Thomas takes over the role from Dennis McEniry who has served in the role for the last 17 years
Estée Lauder Companies has poached Pepsi's former Head of E-Commerce to lead its Online division.
As President of ELC Online, Gibu Thomas will be responsible for leading omnichannel partnerships and facilitating retailing for the group's brands.
During his time with the drinks firm, he was responsible for the strategic direction and execution of Pepsi's e-commerce business and led a global team of more than 300.
Estée Lauder Companies' President and CEO Fabrizio Freda described Thomas as a "highly talented and respected digital expert".
He continued: "Throughout his exemplary career, which includes leading digital enterprises to scale at large global businesses, as well as extensive entrepreneurial experience in Silicon Valley start-ups, he has driven meaningful, transformative growth for global brands with speed and agility.
"His deep understanding of consumer behaviour and ability to anticipate trends, and build dynamic digital experiences, make him ideally suited to this role."
Thomas takes over the role from Dennis McEniry who throughout his 20-year career with the cosmetics giant, and 17 years as President of ELC Online, has been "instrumental" in leading the team, according to the group.
"Dennis has been a truly innovative and visionary digital leader," added Freda.
"As the inaugural President of ELC Online, he has overseen the formation and incredible expansion of this division.
"Thanks to him and his team, ELC Online remains vital to our strong and sustainable growth, and is a leading, brand-building platform that enables us to deliver high-quality products and experience to millions of consumers worldwide."
Meanwhile, William Lauder, the business' Executive Chairman, said it had been a pleasure to work with McEniry over the years.
"When online was still a new and relatively unfamiliar channel to many, Dennis helped to ensure that the company was an early adopter of the e-commerce marketplace.
"Since then, he and his team have done a terrific job of always evolving ELD Online ahead of digital and technology trends."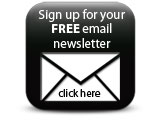 Lauder went on to wish his "wonderful colleague and friend" a well-deserved retirement.
Companies