Essio brings the spa home
Essio has introduced a patented aromatherapy shower system
Essio has introduced a patented aromatherapy shower system, aiming to bring a spa experience to every bathroom in the US.
The system uses disposable pods to slowly release a variety of essential oils into the shower water, creating aromatic effects. There are six pod blends - Passion, Breathe, Unwind, Night, Wisdom and Clear.
Aimed at essential oil users, the pods are easy to use and adjustable, allowing users to regulate the aroma intensity. The company has reported a positive response so far, noting that the product stands out due to a lack of direct competitors: "Many people are searching for alternative forms of wellness, and the alternative medicine approach of essential oils definitely satisfies that desire – it's a growing trend. Having just been featured on Good Morning America, we found that there's a huge interest in our unique product," said Peter Friis, Co-Founder of the Essio, which only uses 100% USDA-certified organic essential oils.
He added: "The way our product stands out against the bath bombs and diffusers while in the shower, and other forms of aromatherapy, is the convenience factor. Everybody showers, but not everybody has the the time to take a daily bath. Ours is something that can be used daily, within the routine of starting a new day, or winding down at the end of a long day. As the economy slowly rights itself, more discretionary income is available. While people can not afford to go to the spa and spend $200-300, they can economically enjoy Essio, be it daily, weekly, or on the weekends."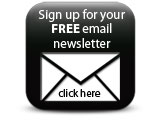 With this success under their belt, the company hinted at exciting plans for the future: "We always have plans! We're launching our variety packs soon, and have a few other things in the works but that's going to be our surprise."