Essentra opens new manufacturing facility in Wales
Packaging provider Essentra has opened its purpose-built labels manufacturing facility in Newport, Wales
As part of its growth ambitions and consistent with its Vision 2015 strategic objectives, packaging provider Essentra has opened its purpose-built labels manufacturing facility in Newport, Wales.
This investment provides the company with a 52,000sqft facility from which to meet the growing demands of both existing and new business across its target end-markets, it said. The facility marks the latest investment by Essentra after recently announcing its plans to acquire Clondalkin Group's Specialist Packaging Division for approximately US$455m.
The Newport site incorporates the Essentra's latest investment in digital printing and a cleanroom for production of primary packaging foils for the healthcare market. The factory has gained the triple certification of ISO 9001, ISO 14001 and OHSAS as well as the BRC/IoP global standard for packaging and packaging materials.
The new facility was officially opened by Essentra Chairman Jeff Harris and Chief Executive Colin Day in front of Economy Minister Edwina Hart of the Welsh Government, which supported the investment with £290,000 of business finance. The site currently employs 66 people and has plans for further expansion as part of its growth ambitions.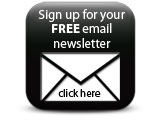 Harris commented: "Our Essentra facility at Newport represents a substantial investment in our label and primary packaging capabilities, and ensures we have the best operational footprint and necessary space to meet the growing needs of the healthcare and consumer packaging markets we serve."
Companies