Essentra Packaging acquires Clondalkin Group division
The group's Specialist Packaging Division was bought for US$455m
UK-based Essentra plc, a specialist packaging company, has acquired Clondalkin Group's Specialist Packaging Division for approximately $455m. The transaction is reportedly Essentra's largest acquisition to date and is expected to close in Q1 2015.
Clondalkin is a global provider of speciality secondary packaging solutions for the pharmaceutical and health & personal care industries and is a leading provider in North America; it is hoped the acquisition will transform Essentra's position in these industries.
Commenting on the acquisition, Malcolm Waugh, Essentra Group Commercial Director, stated: "Clondalkin SPD is a highly attractive business, with a focus on the growing health and personal care industries, and a comprehensive offering of high quality, innovative and mission critical products to meet the exacting requirements of an international customer base, which is increasingly seeking a global partner for their packaging solutions."
Essentra, a FTSE 250 company, will take control of Clondalkin's 24 facilities, which join its own network of 42 principal manufacturing facilities and five R&D centres. It is estimated that the acquisition will bring Essentra's total employee figures up to 8,100.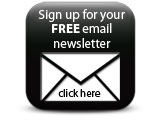 Essentra has four main operating divisions: Component & Protection Solutions; Porous Technologies; Packaging & Securing Solutions; and Filter Products. It also operates an Extrusion business in The Netherlands, which offeres a complete design and production service.
Companies