Entries invited for 2012 Product of the Year awards
Winning brands average 10-15% sales increase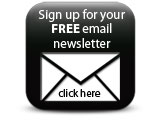 Entries are now open for the UK's 2012 Product of the Year awards. Established 25 years ago in France and now in 28 countries worldwide this award for FMCG innovation, including product function, design and packaging, is now in its eighth year in the UK.


Research by TNS found the Product of the Year logo to be recognised by 67% of UK consumers, with 44% of shoppers more likely to buy products carrying the logo. Research from Kantar Worldpanel found 14 that winning products from 2009 achieved an average of £9.2m in sales in 12 months against an average new product which achieves less than £1m in the year after launch. According to the award organisers, winning brands typically see a 10-15% increase in sales. And P&G reported a 135% year on year increase in Herbal Essences sales after winning the award.
"We're really proud to be able to offer consumers a point of reference in an increasingly competitive FMCG market and, with new research reaffirming that winning brands stand to see their sales rocket, it seems like everyone's a winner!" says Mike Nolan, ceo of Product of the Year management. "If you think you've got a winning product for 2012, why not put it forward to see if the nation agrees?"
It's free to enter the first stage of the awards and any product or product line launched within the past 18 months can be entered. Entries received before the 1 July will receive a 15% early bird discount if the product is then selected at the Jury Day to go on to the research stage for public voting.
www.productoftheyear.co.uk
Companies