Elizabeth Arden reveals plans to modernise and reposition brand
The brand asked 'If Elizabeth Arden was alive today, who would she be?'
Elizabeth Arden has revealed plans to reposition itself as a prestige brand with relevance to the modern woman, via a new philosophy and campaign starring model Karlina Caune.
Speaking at the brand's global symposium, Kara Langan, Global VP Marketing, explained how the brand is taking new steps towards changing its perception among consumers. She said: "We have discovered that Elizabeth Arden is positively wrapped up in nostalgia, but it has no modern connection for women. We saw this was something that needed to be fixed. The Elizabeth Arden story is a modern one, it just hasn't been told in a while."
Langan explained that to establish a new philosophy for the brand, the company asked itself the question: "If Elizabeth Arden was alive today, who would she be?" Elizabeth Arden started her company in 1910. When in 1946 she became the first businesswoman to appear on the cover of Time magazine (the first woman was Queen Elizabeth on her coronation), it was a milestone for the company. Langan said: "We have tried to continue and steward the legacy of her brand with all the science and innovation behind what she did."
Karlina Caune will front the brand's new campaign
To answer the question posed, the company surveyed women in four countries across three continents and identified that today's Elizabeth Arden woman is active, more likely to be a working professional and someone who is 'all in, all the time', whether it is with her family, community or work. The company also found that she is someone who cares about her health and appearance, and over-indexes compared to the average woman when it comes to, for example, visiting a doctor, going to the gym or seeing a dermatologist, but knows when to take time for herself, indulging in spa visits.
Based on these findings, Langan said the company asked creative agency Air Paris to find the modern-day Elizabeth Arden woman. The company did not just want a "pretty face", but a woman "full of personality" that embodied the spirit of Arden herself. As a result, the brand appointed 22-year-old Karlina Caune as its new face and Brand Ambassador, a move that was announced at the end of last year.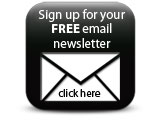 Caune will appear in Arden's new campaign images inspired by the New York skyline – the home of the Elizabeth Arden brand. The voice of Arden is also important to the brand and has been incorporated in image taglines such as: "Go out and make your mark today".
Companies