Eco-safe Sulapac Nordic Collection evolves to embrace water-based formulas
Quadpack unveils its most circular pack yet, a 50ml jar in Sulapac biocomposite material, with upgraded barrier technology
The Sulapac Nordic Collection has been enriched with a 50ml jar designed for water-based formulations. The range, first brought to market by international beauty packaging manufacturer and provider Quadpack in August 2020, comprises 15ml, 30ml and 50ml jars for oil-based and waterless products.
The new reference features Sulapac's new bio-based barrier, to create a fully circular pack for water-based products. Sulapac material is industrially compostable without leaving permanent microplastics behind.
The new 50ml cosmetics jar is the perfect size for the most popular skin care products, from anti-ageing treatments to moisturising creams, as well as hair care, lip care and men's grooming. The jar's barrier properties passed standard weight loss tests* at Quadpack's central test laboratory in Barcelona, Spain.
Part of Quadpack's QLine product portfolio, the Sulapac Nordic Collection offers a sustainable alternative to conventional plastic packaging. Made of wood-based biocomposite material that mimics nature, it is suitable for industrial composting. Aimed at beauty brands with a genuine commitment to sustainability, it is a driving force in Quadpack's journey towards positive-impact packaging.
The Sulapac Nordic Collection is made at Quadpack's manufacturing facilities in Germany. Available in nine colours, the jars can be decorated using silk screening and pad printing. The material's natural texture can be left visible to emphasise a brand's sustainability claims.
he Sulapac Nordic Collection has further been extended with a 200ml jar for waterless products. The jar is ideal for bodycare, allowing eco-conscious brands to launch a more complete range packaged in one of the industry's most sustainable materials.
Quadpack is Sulapac's Preferred Global Cosmetics Packaging Partner.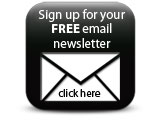 *Below acceptable 3% weight loss with a 73% water-based emulsion in 40°C for 12 weeks, equal to a one-year shelf life.
Featured Companies