EU-ToxRisk project to assess chemical safety gets underway
New research project will develop non-animal chemical safety tests for cosmetics
A European Union (EU)-backed project is developing a new testing strategy to assess chemical safety in consumer products, including for cosmetics and personal care lines. While the testing of cosmetic products or their ingredients has been banned in the EU since 2013, substances that have mixed uses and are not solely used in cosmetics may require animal testing to meet REACH requirements for human health and environmental data when there is no other way.
The EU-ToxRisk project, which has a budget of around t30m, is being coordinated in the Netherlands by Leiden University. It is scheduled to run from January 2016 to the end of 2021.


Find out more on animal testing ban and the developments under REACH & CLP at the 2016 Cosmetics Business Regulatory Summit.



An international consortium running its studies consists of 39 partner organisations and will be working to deliver reliable, animal-free hazard and risk assessment of chemicals, according to a Leiden University note. This will involve using in vitro non-animal methods and in silico computational technologies.
The project aims to define the complex chains of events from chemical exposure to toxic outcomes. In particular, EU-ToxRisk will be using what it calls an 'adverse outcome pathway (AOP)-based toxicity testing' concept – detailing the biological steps leading to an adverse health effect. Project documents say it will provide proof of concept for a new chemical safety testing strategy focusing on repeated-dose systemic toxicity, as well as developmental and reproductive toxicity.
The European Commission's Joint Research Centre (JRC, which carries out research to provide independent scientific advice and support to EU policy) and its European Union Reference Laboratory for Alternatives to Animal Testing (EURL-ECVAM) will be collaborating with the project team, a spokesperson told SPC. In particular, the centre will be "supporting the analysis of regulatory needs to ensure the definition of relevant research goals and also in helping to convert the research outputs into tools and approaches that have regulatory impact".
A JRC spokesperson added: "We believe that the project [EU-ToxRisk] supported in Horizon 2020… will be very useful in achieving a shift in toxicology towards a more efficient, effective and animal-free chemical safety assessment."
The project will have "wide application in various regulatory contexts, across industry sectors and for different population groups, such as patients, workers, consumers and society at large – altogether, EU-ToxRisk expects to have a notable impact on the future regulatory chemical safety and risk assessment", explained project documents.
The study will dovetail with centre work to develop innovative approaches for assessing the safety of chemicals across multiple sectors, "currently focusing on approaches for the toxicological assessment of chemical mixtures and potential endocrine disruptors", said the spokesperson. This also includes studying chemicals of "high concern" because of their effects on human health effects, such as repeat dose toxicity, cancer and sensitisation.
Germany-based research organisation Fraunhofer-Gesellschaft zur Förderung der angewandten Forschung will be involved in the chemical risk assessment area of the project, as well as managing the data used for toxicological profiling, a spokesperson told SPC. "We will contribute our perspective on how to use the data and outcome of the project in 'real' risk assessments and for regulatory purposes," she added.
Experts from Fraunhofer will also be involved in a case study focusing on organ specific toxicity including the liver and lungs.
In addition, Fraunhofer will focus on further developing in vitro test systems, such as a model system to expose cells and tissue culture to airborne contaminants and precision cut lung and liver slices. These test systems are designed to use human cell or tissue material rather than animals.
"The project has to meet high demands. I hope we will achieve a set of prediction systems where we know more precisely the reliability, as well as the limitations and uncertainty," the spokesperson added.
Other partners in the project include universities such as Maastricht University (the Netherlands), University of Konstanz (Germany) and Universitat Pompeu Fabra (Spain), and industry representatives such as L'Oréal (France), industry association Cosmetics Europe and the Unilever safety and environmental assurance centre (Britain). Meanwhile, research institutions including the Center for Alternatives to Animal Testing in the Johns Hopkins Bloomberg School of Public Health (US), Institut National de l'Environnement Industriel et des Risques (France) and the Karolinska Institutet/Swedish Toxicology Sciences Research Center (Sweden) are involved. Regulatory bodies are also working on the project, such as the Federal Institute for Occupational Safety and Health (Germany), Istituto Superiore di Sanità (Italy) and the Danish Environmental Protection Agency.
EU-ToxRisk draws financing from Horizon 2020 – the EU's research and innovation programme – commending nearly t80bn from 2014 to 2020.
Developing alternatives to animal testing continues to be a focus in EU research. For example, Horizon 2020 is supporting EuroMix, which is a t8m project that will develop an animal-free strategy for assessing the risk of mixtures of multiple chemicals, said the JRC spokesperson.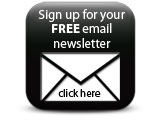 Additionally, EU-ToxRisk is building on the findings of the SEURAT-1 strategy (Safety Evaluation Ultimately Replacing Animal Testing) project. This public-private partnership showcased its achievements in December 2015. It generated a set of tools and technologies, as well as an information analysis system that assembles evidence of how chemicals adversely affect humans. "They have defined a common research strategy and made a decisive step to overcome fragmentation in the research community," said project documents.
Companies