E-commerce is giving the health and beauty industry a makeover
In partnership with Worldpay from FIS
We asked 33,000 shoppers from 12 countries about their digital payment experiences. Power Your Payments is a research campaign commissioned by Worldpay from FIS that compiles the digital payment experiences and preferences of 33,000 consumers from 12 countries around the world.
The campaign is designed to help to provide merchants with the market insights and guidance they may need to consider to meet the increasingly demanding payment expectations of their customers.
All statistics in this report are taken from the results of research conducted between 27 April - 15 May 2020 by Opinium Research and commissioned by Worldpay from FIS as part of the Power Your Payments Campaign, unless otherwise specified.
Please download your copy of the Power Your Payments Health and Beauty report here!
---
FIS is a leading provider of technology solutions for merchants, banks and capital markets firms globally. We help our clients use technology in innovative ways to solve business-critical challenges and deliver superior experiences for their customers.
Worldpay from FIS provides end-to-end payment services to the world's largest merchants including customer focused brands.
We process over 40 billion transactions annually through more than 300 payment types across 146 countries and 126 currencies. The company's growth strategy includes expanding into high-growth markets, verticals and customer segments, including global e-commerce, integrated payments and B2B.
Worldpay is the world's number one global acquirer, with a dedicated retail vertical go-to-market team focused on serving the needs of our customers in the sector.
We own the full payments product suite (acquiring, gateway, risk, treasury and alternative payment methods), enabling the provision of a comprehensive solution for Point of Sale and eCommerce payments through one single connection.
We offer scale and reliability through consistent technology investment and engineering-led innovation. Our double digit, accelerating growth profile and bank independence evidences our ambition to continue to grow with our clients.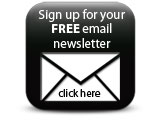 FIS is a Fortune 500 company and is a member of Standard & Poor's 500 Index.
Companies