Dutch premium CBD beauty brand Lalo Skincare launches across Europe
After a hugely successful launch in home base Holland, LALO skincare will now also be available in the rest of Europe
This article is sponsored by LALO Skincare
LALO Skincare is a premium CBD skin care brand founded by Maria Kerstens, a Dutch skincare specialist with profound knowledge of the cannabis plant. She named the brand proudly after her own daughter. Bearing that legacy in mind, she doesn't rest until every product is simply exquisite.
"Back in January 2018 cannabis became legal in California. That also ignited a boom in cannabis-infused skin care. While in Los Angeles I started researching and it astonished me what a potent ingredient CBD really is.
"An antioxidant like no other, really remarkable", says Kerstens.
So, she sat down at the drawing board with a cosmetic chemist and an herbalist to design clean CBD-infused formulas that are both luxurious and highly effective.
The brand first came out with three vegan CBD-packed products that Maria Kerstens herself as a busy mother of two was really looking for. Such as The Face Oil, a multi-purpose serum designed to deeply nourish and improve the skin. In 2021 LALO Skincare is set to bring out five more clean CBD beauty products for face and body.
LALO's CBD-extracts come from Switzerland where the soil is pristinely clean and the cultivation of cannabis is a well-regulated business. It is incredibly important to Maria that everything about the brand is as fair and transparent as possible – from ingredients to packaging and suppliers.
LALO is named after Kerstens' own daughter, since she always keeps her in mind when working on new formulas.
"When she's all grown-up and she's around my age – mid-thirties – I want LALO Skincare to be the clean, sustainable product line she would use. That's how good it needs to be. It should smell and feel divine, but also be safe, highly effective and cruelty-free. That is what LALO stands for."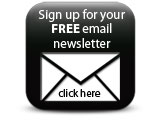 Maria concludes: 'Reading all the positive feedback that I get on the daily from consumers and retailers I really think we're definitely on the right track with these new and innovative products."
Featured Companies