Dr Straetmans gains organic certification for emulsifier
Demorganics GMS-SE emulsifier certified organic by Ecocert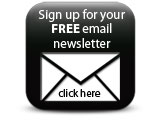 Dr Straetmans has received organic certification from Ecocert for its new organic glyceryl stearate SE, marketed under the name Dermorganics GMS-SE.

The ingredient is said to carry the same specifications as non-organic benchmark products and has been naturally sourced from organic starting material, making it suitable for use in certified natural cosmetics. The company also says Dermorganics GMS-SE is produced in a fully certified process.

The ingredient forms part of Dr Straetmans' Dermorganics range which the company plans to expand.


Featured Companies