Dr Jorg Karas named as Schwan-STABILO Cosmetics Managing Director
Dr Karas will serve as the new Managing Director of Schwan-STABILO Cosmetics GmbH & Co. KG, effective 1 July
The Schwan-STABILO Executive Committee has announced that Dr Jorg Karas has been chosen to serve as the new Managing Director of Schwan-STABILO Cosmetics GmbH & Co. KG, effective 1 July.
Dr Karas was born in Rheinland-Pfalz Germany and holds a doctorate from the University of Heidelberg in Chemistry. He joined Schwan Cosmetics in 1999 and has lead the Research and Product Development team for several years. He was appointed to the Executive Board in 2009.
A search was conducted for the successor to the current Managing Director, Herta Fischer, who is planning to retire in the coming year. This search included several executives from both inside and outside the organisation. Herta Fischern will continue as a member of the Executive Board until her retirement next year.
Dr Karas is looking forward to his new role: "I know our company, our customers and the cosmetics industry very well. Schwan Cosmetics will continue to set the benchmark in our industry for innovation and customer focus by strengthening its outstanding position in service and operations."
In addition to his responsibility for the Cosmetics division, Dr Karas was also appointed to the Executive Board of the Schwan-STABILO Group, joining Sebastian Schwanhauber and Martin Reim, CFO. The Group Executive Committee is responsible for all three Divisions: writing instruments, cosmetics and outdoor equipment.
"Dr Karas has been a member of management in the Cosmetics Division for many years and knows the challenges of the group," says Sebastian Schwanhauber, Group Managing Director of Schwanhauber lndustrie Holding GmbH & Co. KG.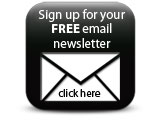 The Schwan-STABILO Cosmetics GmbH & Co KG is a wholly owned subsidiary of Schwanhauber lndustrie Holding GmbH & Co KG and is headquartered in Heroldsberg Germany Worldwide, the Group employs 4,435 employees with a business turnover of €534m in 2013.
Companies