Dr. Christophe Brault becomes Scientific & Regulatory Affairs Director of Biorius Group
Biorius, a fast-growing consultancy practice in the cosmetics world, welcomes Dr. Christophe Brault to its management team. Christophe's responsibilities will encompass all technical activities of the group related to cosmetics.
His unique background and experience in the fragrances and cosmetics industries will strengthen the organisation and foster the development of its team. Dr. Frederic Lebreux is delighted by this move: "Knowing Christophe for more than 10 years, I can only admire his high-level technical skills and his fine communication ability. I have no doubt that he will lead BIORIUS one step further, as he did with talent and tenacity for LVMH."
Christophe is a Pharm. D., a master in environmental toxicology and a senior toxicologist who gained extensive experience in regulatory affairs. After a two-year experience in the fragrance industry (IFF), he spent 13 years at LVMH, latterly as Senior Fragrance Safety Manager.
At LVMH, he coordinated numerous safety and regulatory activities for all the group's cosmetic brands, such as Givenchy, Guerlain, Kenzo and Bulgari, acting with his team as an internal consultant. Furthermore, he played a role in international trade associations such as Cosmetics Europe and IFRA, voicing LVMH's interests and contributing to building new methodologies, such as QRA II.
Christophe will take the scientific and regulatory team, spread over BIORIUS and CERT offices to the next level. Among other missions, he will contribute to the strategic development of the group, participate in improving its visibility and legitimacy globally, and work to constantly improve its assistance to customers.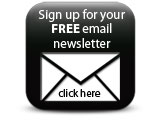 Christophe shows his enthusiasm: "I am delighted to join the reactive, highly skilled and dynamic team at BIORIUS. It is an engaging and exciting challenge to accompany the rapid growth and the digital transformation of the company."
Featured Companies