Dow Corning and Wacker open integrated manufacturing site in China
Huge source for silicone-based materials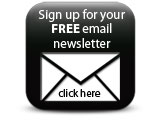 Dow Corning Corporation and Wacker Chemie AG have inaugurated a joint integrated silicone manufacturing site in Zhangjiagang, Jiangsu province, China, designed to serve the rapidly growing demand for silicone materials in China and Asia.

The US$1.8bn facility has taken four years to build and covers 1 million sqm, making it China's largest facility of this kind and among the world's biggest and most advanced integrated silicone production sites. It includes a siloxane plant and a pyrogenic silica plant, both jointly owned by Dow Corning and Wacker, and features finished silicone production plants owned and operated independently by each company. The project began in 2006 and the first phase of raw material production was launched in 2008. Combined capacity for siloxane and pyrogenic silica is expected to reach approximately 210,000 metric tons per year.

The alliance between Dow Corning and Wacker offers experience and expertise to the silicone industry in Asia, which will provide enabling technologies and capabilities to a diverse set of industries, including cosmetics and personal care.

"Our integrated silicone manufacturing site represents a milestone for both companies," said Stephanie Burns, chairman and ceo of Dow Corning Corporation. "While the economic environment has changed a lot since we broke ground here four years ago, our commitment to and faith in China's future has never changed. Throughout China and in many other parts of Asia, we see an increasing number of manufacturers using silicones to improve the performance of their products. Our investment in this site significantly enhances our ability to meet that need and to spur growth in many key industries in this region."

Emphasising the strategic importance of the manufacturing site, Rudolf Staudigl, president and ceo of Wacker Chemie AG added: "The site enables us to serve our customers' needs, to support the development of the silicone industry in China, to further grow our local business and to contribute to China's circular economy, which is an important part in China's commitment to sustainable development."

The integrated site was designed and built based on the principles of sustainable development and is said to adhere to strict global environment health and safety standards (EHS) and state-of-the-art production processes and technology to ensure high product quality and performance. These include advanced processes for raw material efficiency, a highly energy efficient design and environmental control technology. Integrated production technology plays an important role in reducing emissions and logistical efficiency.


Companies