Dove gives latest deodorant launch a floral twist
The Dove Invisible Care - Floral Touch line is supported by Unilever's multi-million pound investment
Dove has extended its Invisible line of deodorants to include three new products.
The Unilever-owned brand's new Floral Touch products (from £2.65) contain Dove's famous 1/4 moisturising cream formula, which is said to care for sensitive underarm skin.
Combined with a floral fragrance and new pink packaging, Dove hopes to capture new and loyal shopper attention.
Unilever's Senior Brand Manager for Dove Deodorants, Emily Dean, said: "We know that both fragrance and 'no white marks' are key drivers in the antiperspirant category, which is why we're excited to introduce Dove Invisible Care - Floral Touch.
"Featuring a fresh floral scent and pink packaging to communicate this we are confident our latest addition will help us increase our brand's penetration within the market, via new and existing fans alike."
The includes aerosol, stick and roll-on formats.
Unilever is promoting the launch with a multi-million pound investment.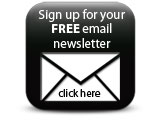 Companies