Dove advocates for paid paternity leave in latest marketing campaign
Dove Men+Care explores why it is important for dads to take time off to raise their children
YouTube / dovemencareus
This Father's Day Dove Men+Care is raising awareness about paternity leave and breaking down stereotypes of men as caregivers.
The Unilever-owned brand found that two thirds of dads have quit, or would consider, changing jobs to be more involved in the early weeks and months of caring for a newborn or adopted child.
According to research by Dove Men+Care, only 15% of US men have access to paid paternity leave benefits and, of those new dads, most do not take the maximum time off.
"Since we launched in 2010, Dove Men+Care has communicated that modern masculinity is defined by the way men care," said Nick Soukas, VP of Skin Cleansing & Baby Care for Unilever.
"By supporting this important initiative, our goal is to increase utilisation rates of paid paternity leave for those men who have access to it and encourage other companies to come together and offer men paid paternity leave so they can take the time to care for their families."
To kick off the campaign, Dove Men+Care released a short film, Dear Future Dads, featuring a diverse group of dads sharing stories about the importance of taking time to raise their children.
The brand has also extended its marketing efforts to a new digital hub providing dads with advice on how to discuss paternity leave with their employer and how to advocate for the issue.
In recent years Unilever has made a greater push to challenge stereotypes of masculinity.
In 2017, deodorant brand Lynx/Axe confronted its sexist marketing past with the launch of Is It Ok For Guys?, a campaign that aimed to shed what Unilever called 'toxic masculinity'.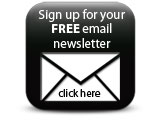 Meanwhile, last Father's Day, Dove Men+Care broke away from the traditional family structure in a campaign that focused on the broader concept of a parental figure.
Companies