Dove Men+Care spreads #HolidayShear for dads and kids
In partnership with barber shop Bishops Cuts/Color, the brand is offering free washes and cuts to visitors on 14 December
Image: via Instagram @dovemencare
Unilever-owned beauty brand Dove Men+Care has brought back its #HolidayShear campaign for the second time.
As part of the initiative, fathers and their children will be able to receive a complimentary wash and haircut on Saturday 14 December at Bishops Cuts/Color salons across the US.
"The holidays are all about family, so we're honoured to partner with Dove Men+Care for a second year to give our customers the opportunity to spend time with their loved ones," said Bishops Cuts/Color's Chief Marketing Officer Leigh Feldman.
"Bishops Cuts/Color understands that our community is what makes us and we're grateful to be able to help our customers look and feel their best this holiday season with a variety of Dove Men+Care products."
The services will be offered at 18 Bishops Cuts/Color salons across the US.
In the past, Dove has advocated to raise awareness for paid paternity leave for men in the US, after research by the brand found less than one in five men are offered the benefit.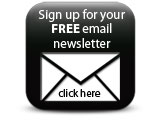 The brand has also embraced inclusivity by casting three everyday athletes to feature in its Sportscare campaign earlier this year.
Companies